PEREZ NO-HITS BEACH, 15-0
Yessenia Perez threw a three-inning no-hitter, her second of the season, as Southwest routed visiting Miami Beach, 15-0, Wednesday afternoon at Tropical Park. It was also the first game shown live by the Southwest Eagles Podcast Network.
(A Facebook account is required to view the game.) The Lady Hi-Tides (4-5) managed only two baserunners, one in the first inning who was hit by a pitch and one in the third inning, who reached on an error. The Lady Eagles (3-4) scored eight runs in the first inning on three singles, three walks, a hit batsman and an error. Southwest added five runs in the second inning; the big hit was a 2-run triple by Yesenia Fonticiella. The Lady Eagles needed two runs in the third to invoke the 15-run rule and got them quickly when Ami Casteleiro led off with an infield hit and D'Lani Navarro followed with a homerun over the left fielder's head.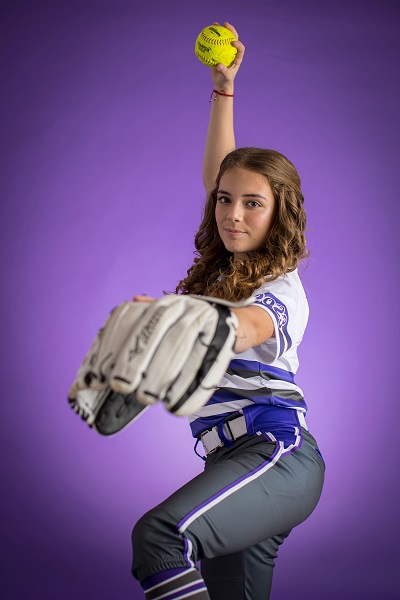 Yessenia Perez threw her second no-hitter of the season